"It's not easy to check tasks given to numerous employees and ascertain if they are delivering on time. I wish there was an automated system to track tasks & performance."
Zenscale Task Management is your one-stop solution. With Task Management, assign, manage, check, and tracks your daily tasks from anywhere, at any time.
What do companies say about Zenscale?
Mani Square
Mani Group is a Kolkata-based Real Estate Development Group since 1980. It was set up by Mr. Sanjay Jhunjhunwala with a simple vision – building spaces for people who believe in quality. Starting in 1980 from a one-room office and two people, today, the Group's Corporate Office at Mani Square itself sprawls over 30,000 sq. ft., and they have over 900 people on its rolls..
Learn More





Why You Should Take Your Business To The Cloud?
"In this fast-running world where everything is just a click away, there are many who are still stuck with old traditional methods of running their businesses. Many still maintain their data on excel or use offline software, which is great at the initial level but, trouble begins when the business grows."
Learn More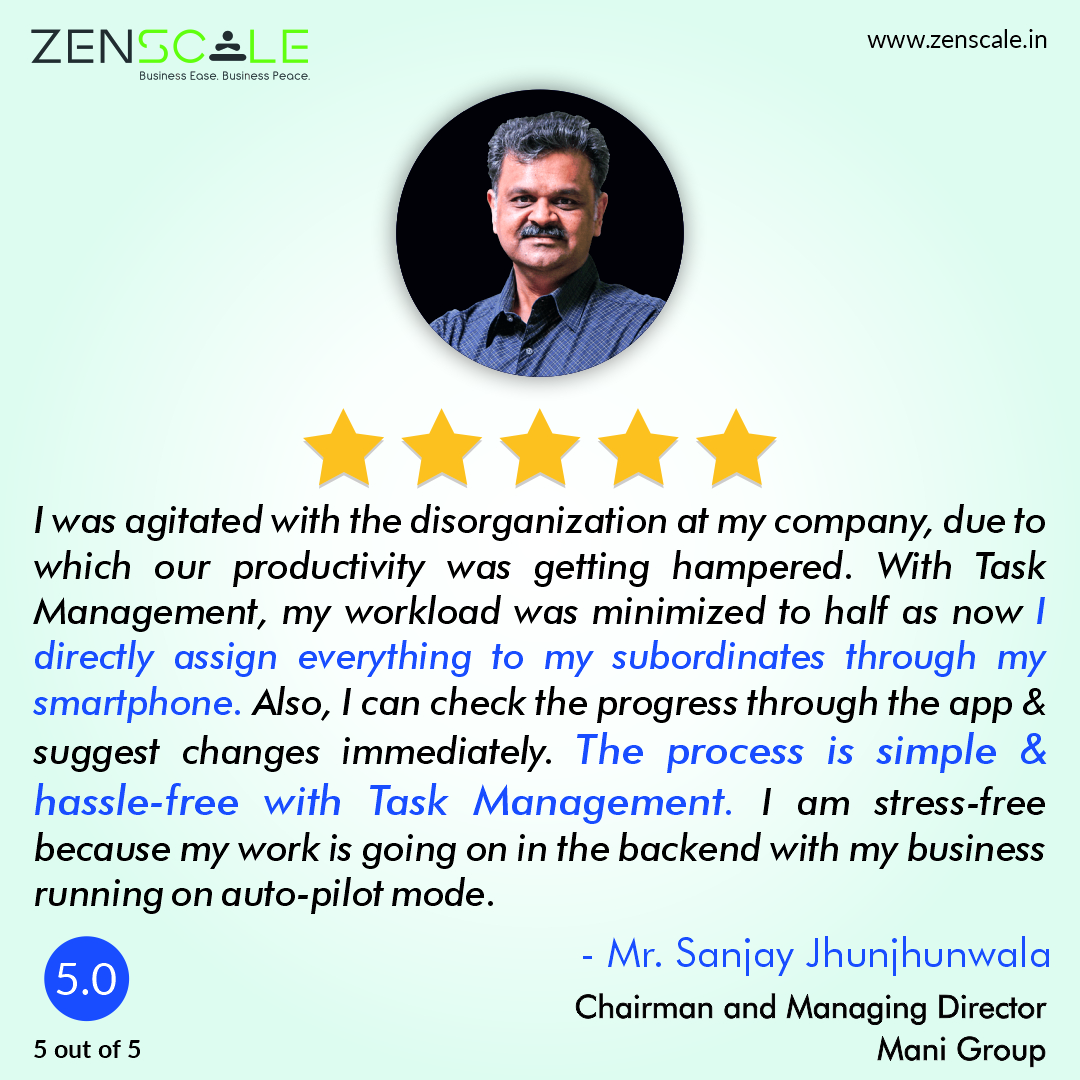 Shubham Polyspin
Shubham group is a textile fabric manufacturing company. They deal in a wide range of products and have been in business since 2012. Intending to produce world-class fabrics
Learn More




Stop Making These Mistakes To Flawlessly Implement Your Software
"You cannot deny that 90 out of 100 companies need automated business solutions but still fail to implement them properly. Do you know the main reason?.."
Learn More