"Having Warehouses situated in multiple locations is difficult to manage. It's a tough task to ascertain in which warehouse the inventory is available and where we need to re-order."
Zenscale Material Management is the perfect solution to all of their problems. With Material Management, we created a link between the warehouses by a serial number on every item.
What do companies say about Zenscale?
Dantiwala Enterprises
Established in 2014 in Pune, Maharashtra, "Dantiwala Enterprises" is a proprietary manufacturing firm engaged in different products, including Microfiber Cloths, Microfiber Towel, Microfiber Sponge, etc. Their products are high in demand due to their premium quality and affordable prices..
Learn More





Warehouse Management: Best Solution To Streamline Your Business Processes
"Managing your inventory is not just about Entry-in and Entry-out. It's a complex part of any business which requires proper planning and control. Several factors contribute to how organizations manage their inventory processes.."
Learn More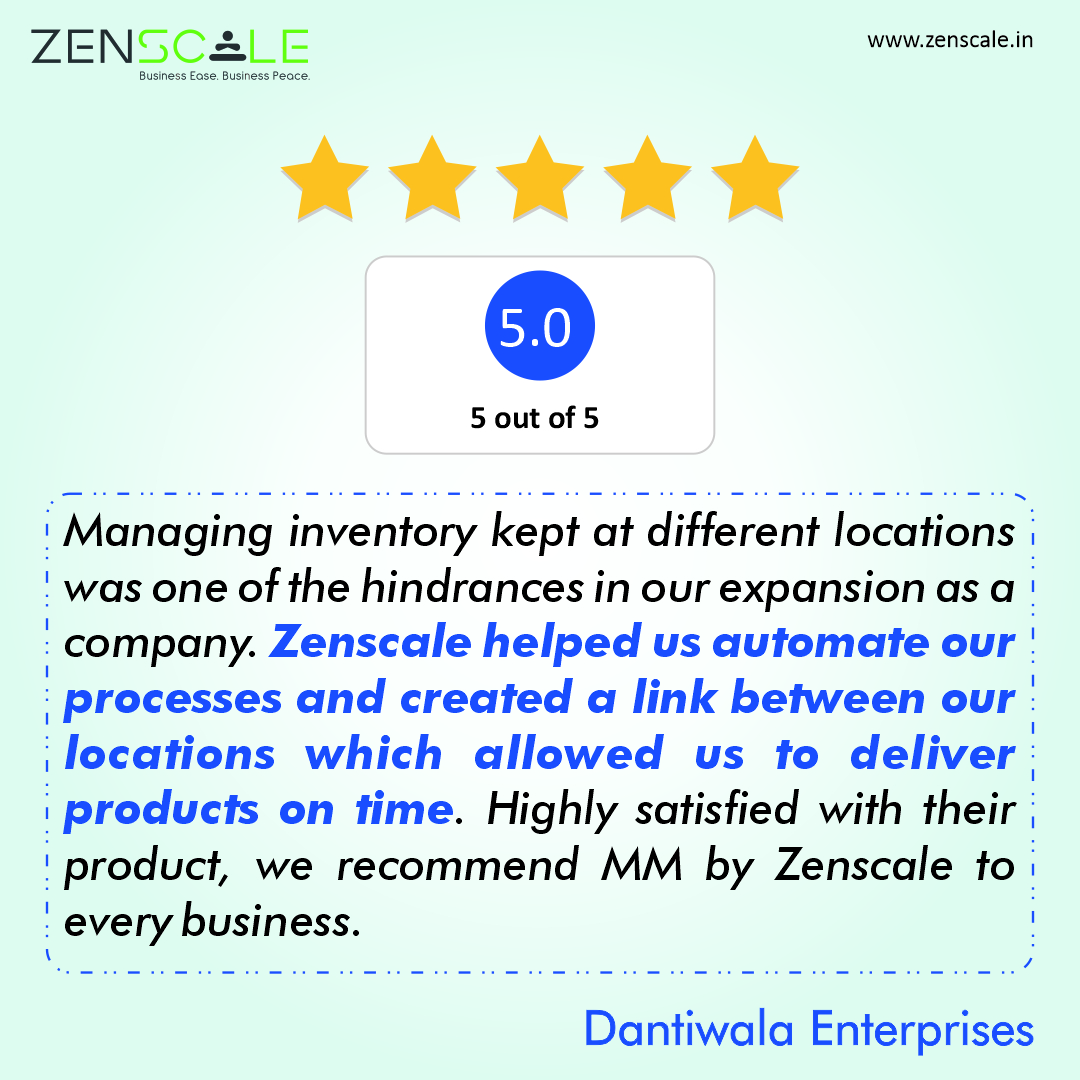 Shubham Polyspin
Shubham group is a textile fabric manufacturing company. They deal in a wide range of products and have been in business since 2012. Intending to produce world-class fabrics
Learn More




Stop Making These Mistakes To Flawlessly Implement Your Software
"You cannot deny that 90 out of 100 companies need automated business solutions but still fail to implement them properly. Do you know the main reason?.."
Learn More