"Raw Material, Semi-finished goods, and Final Products without any assigned number act as the biggest obstacle in deliveries and supplies. It's a challenge to find suitable material on time."
Material Requirement Planning is the perfect solutionAutomate your internal processes and implement the workflows immediately for fast & hassle-free services
What do companies say about Our Implementation?
Bharat Exports
Bharat Exports is a footwear manufacturing company in Maharashtra. Working for years, they are the industry pioneers and deal in a wide range of footwear for men and women. They also work for big giants and High-end brands like Peter England, Allen Solly, etc. Having a turnover of Rs 7 crore approximately, Bharat Exports is an SME with around 60-80 employees..
Learn More





Why does your company need to implement software ASAP?
"Software implementation can be a lengthy upfront process, but the benefits it provides, in the long run, are worth the time commitment. You're investing money to gain efficiencies. Putting in the time to understand how a software works, what features it has, and how you can use it helps you to use it to its full potential."
Learn More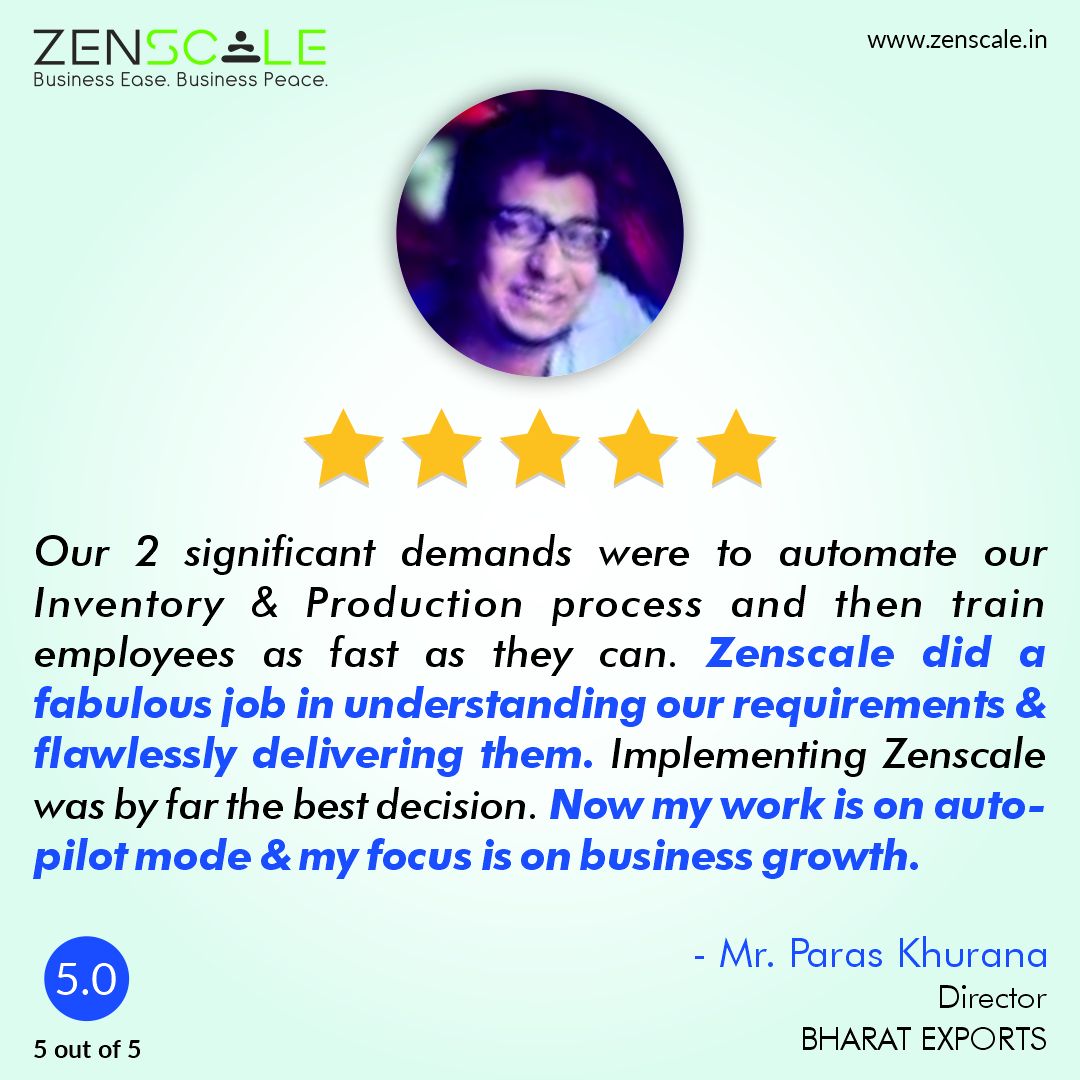 Shubham Polyspin
Shubham group is a textile fabric manufacturing company. They deal in a wide range of products and have been in business since 2012. Intending to produce world-class fabrics
Learn More




Stop Making These Mistakes To Flawlessly Implement Your Software
"You cannot deny that 90 out of 100 companies need automated business solutions but still fail to implement them properly. Do you know the main reason?.."
Learn More